This month we take a look at some add-ins for PowerPoint that will simplify creating presentations beyond just templates and themes. Take your presentations from really good to really great.
What are PowerPoint add-ins?
PowerPoint add-ins are third-party applications developed to extend the functionality of PowerPoint. These add-ins are all available via the Microsoft AppSource so you can be assured they have all passed through the Microsoft review and approval process and they will work exactly as promised.
The AppSource website can be a bit daunting to use as there are apps available for all Microsoft products, not just PowerPoint or Office. You can simplify matters by getting your add-ins directly inside PowerPoint. You'll find the option for this on the Insert menu.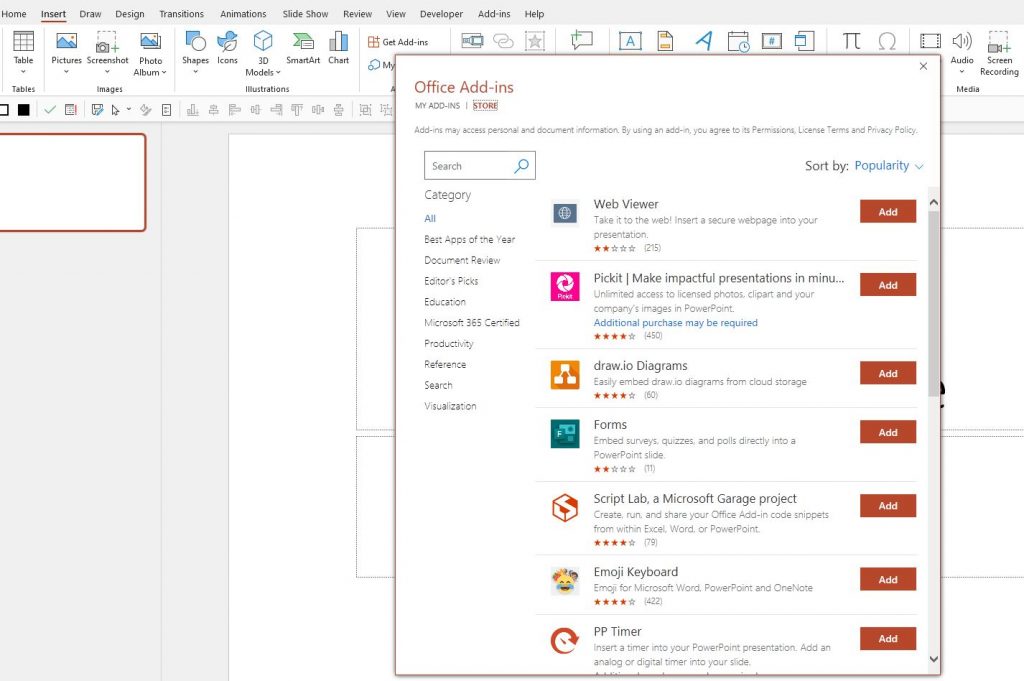 Each of the add-ins in this article are free to download and use, although some may require an additional purchase later.
Our choice of add-ins